Happy Tuesday night, lovelies! I'm happy the day is over and I can relax with some TV. We're currently watching Marvel's Agents of S.H.I.E.L.D., New Girl, and the Mindy Project on Tuesday nights. New TV is one of the best things about fall!
Today, I have for you what I consider to be a staple stash polish (SSP?) and some holo-y goodness. The weather has been gorgeous here in Buffalo, with sunshine every day so I had to bust out a new Color Club holo that I just picked up this weekend.
Let's get down to business!
I started with a base of Color Club Pucci-Licious, which is from the 2010 Poptastic collection.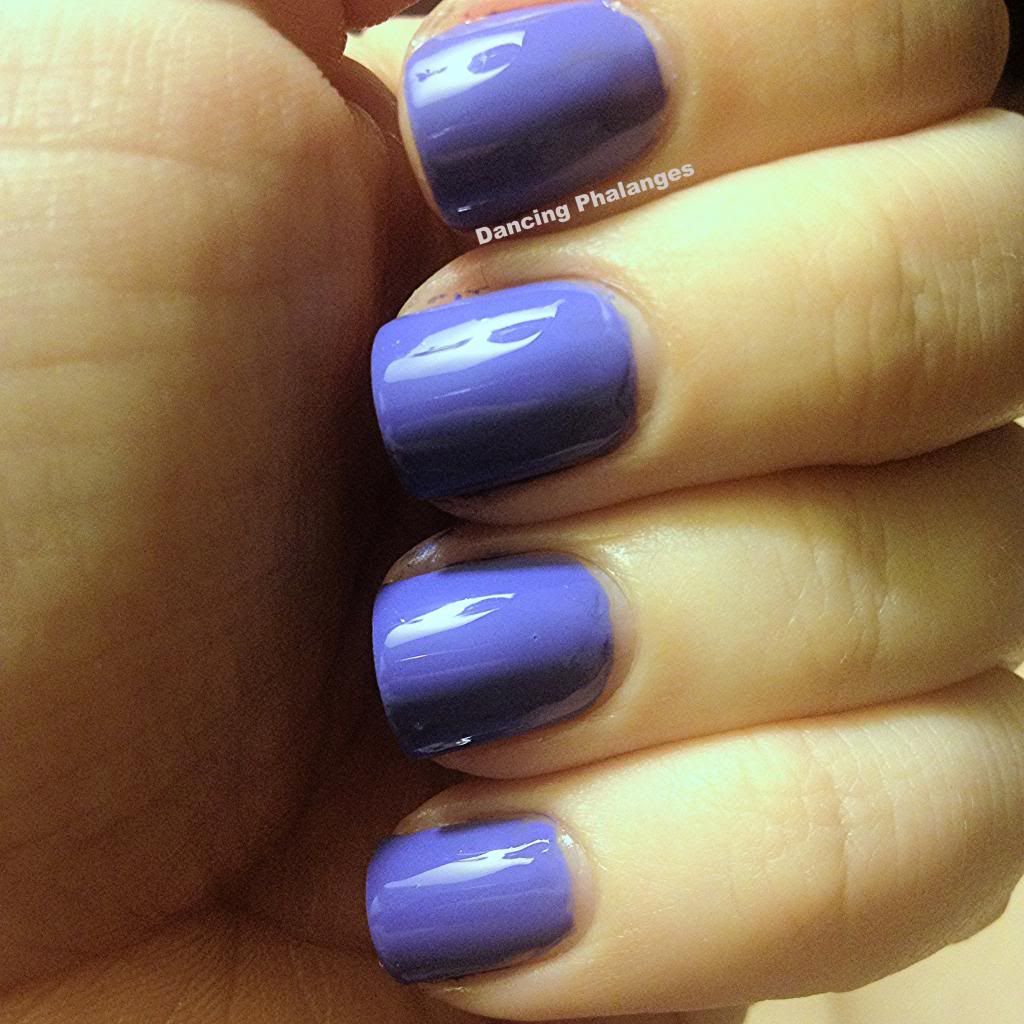 As you can see, Pucci-licious is a medium lavender creme. The first coat was streaky and patchy but a second coat evened out any problems. This was taken indoors, artificial lighting.
I am in love with this color and don't know what took me so long to pick it up. Everyone needs this in their stash.
I wanted to spice this up a little bit so I thought I'd add some stamping to it, in the form of Color Club Fashion Addict, from the 2009 Catwalk Queen collection. I used Konad plate M95. This is only the second time I've used a Konad plate--usually I use Shany plates--but they are amazing. The images transfer so well and come out so clear.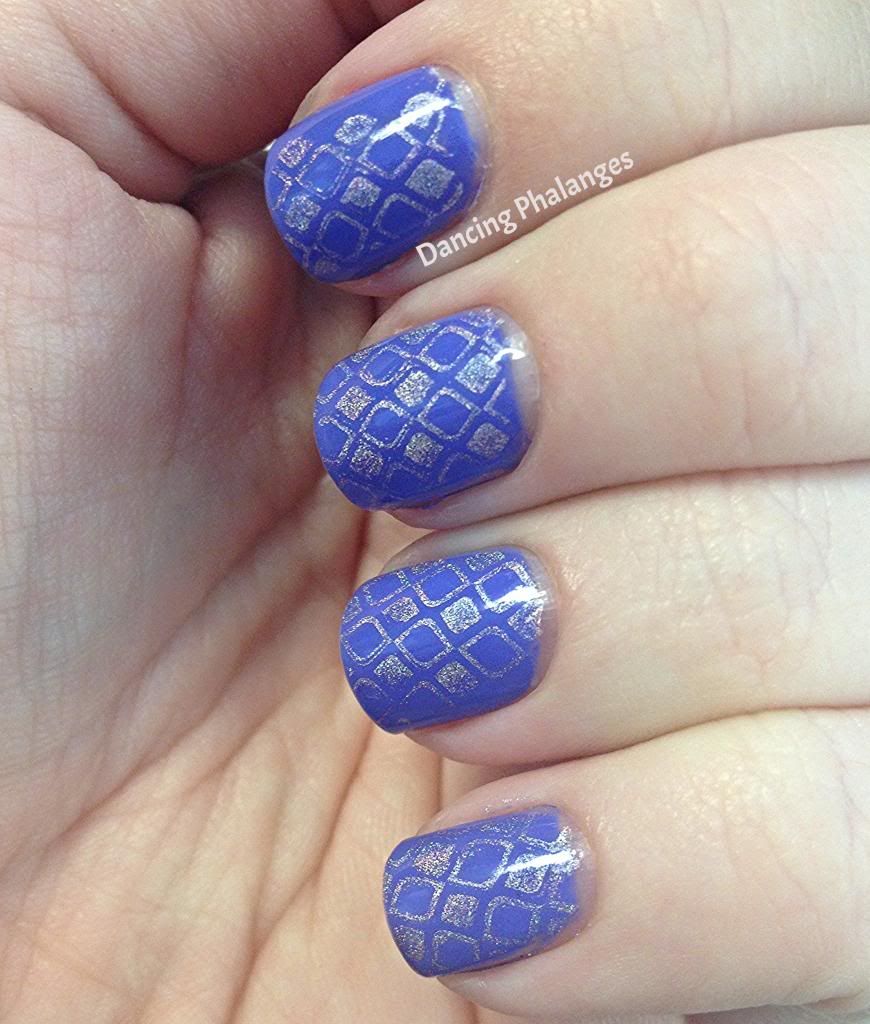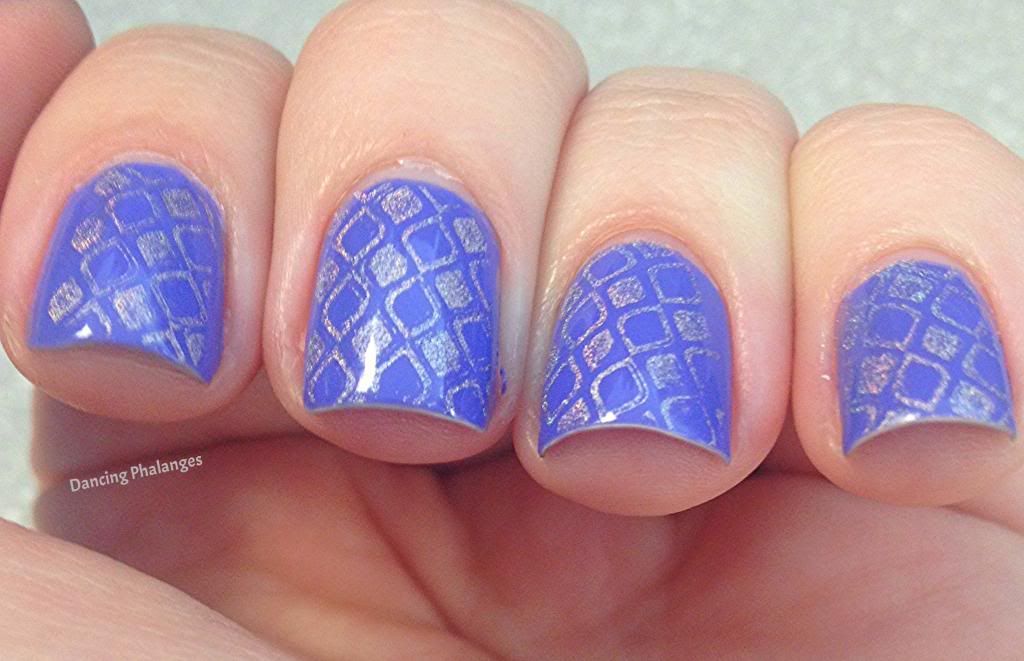 Indoor, fluorescent lighting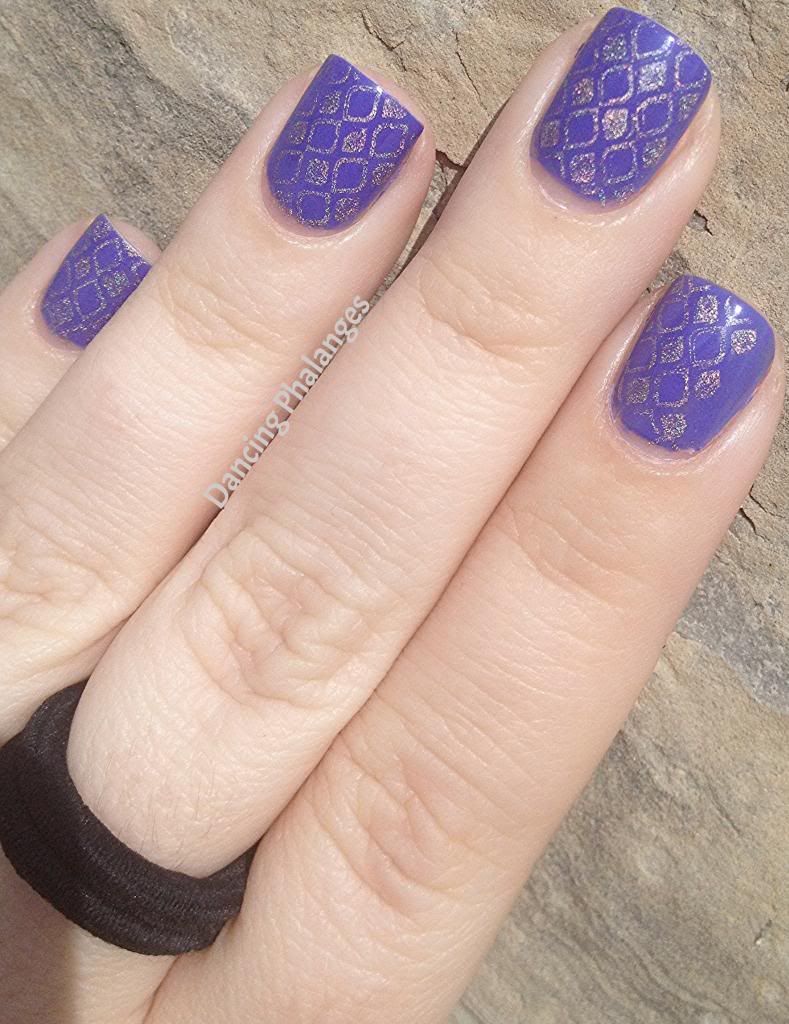 Full sunlight
This is a very distracting manicure. I keep looking at the holo in the sunlight. It's just absolutely gorgeous!
Let me know what you think in the comments. See you later!
--ali