Hey lovelies!
Let's hear it for internet/Photobucket issues!
I'm back, a week later with a new fall polish for you that I found last weekend. Let's take a peek!
Revlon-Elusive
OPI Nail Envy Matte
3 coats Elusive
Beauty Plus Salon top coat
Elusive is a black jelly full of different sizes teal hex glitters and filled with a blue/purple iridescent shimmer. This would be a great base polish for a galaxy manicure. It applied easily and dries to a matte finish. Elusive required two coats of top coat to get a smooth and shiny finish.
I have a few more shots of this gorgeous polish for your viewing pleasure, showing both the shiny finish and the matte finish.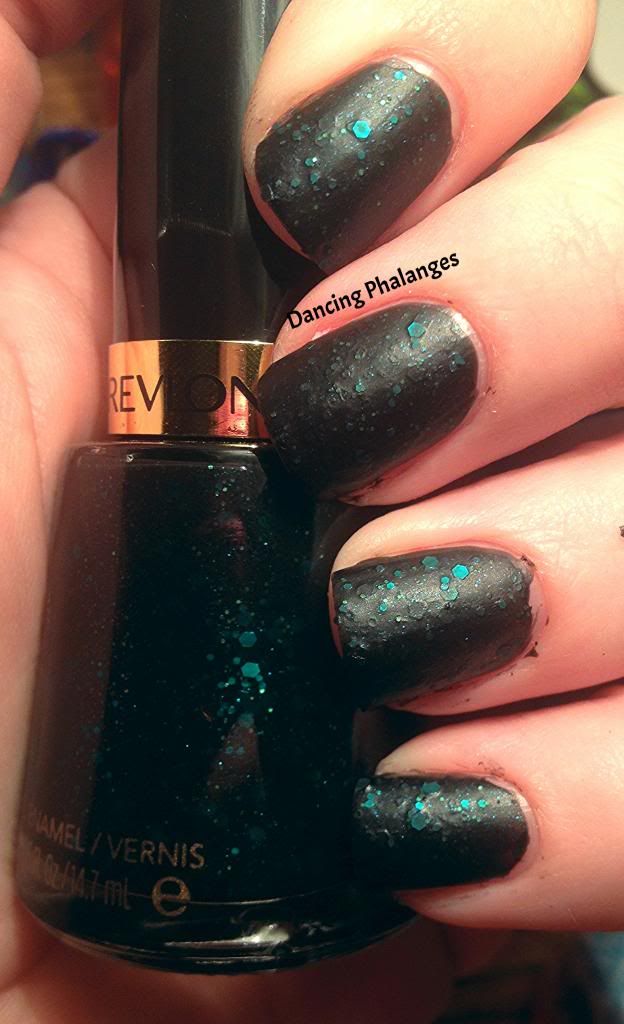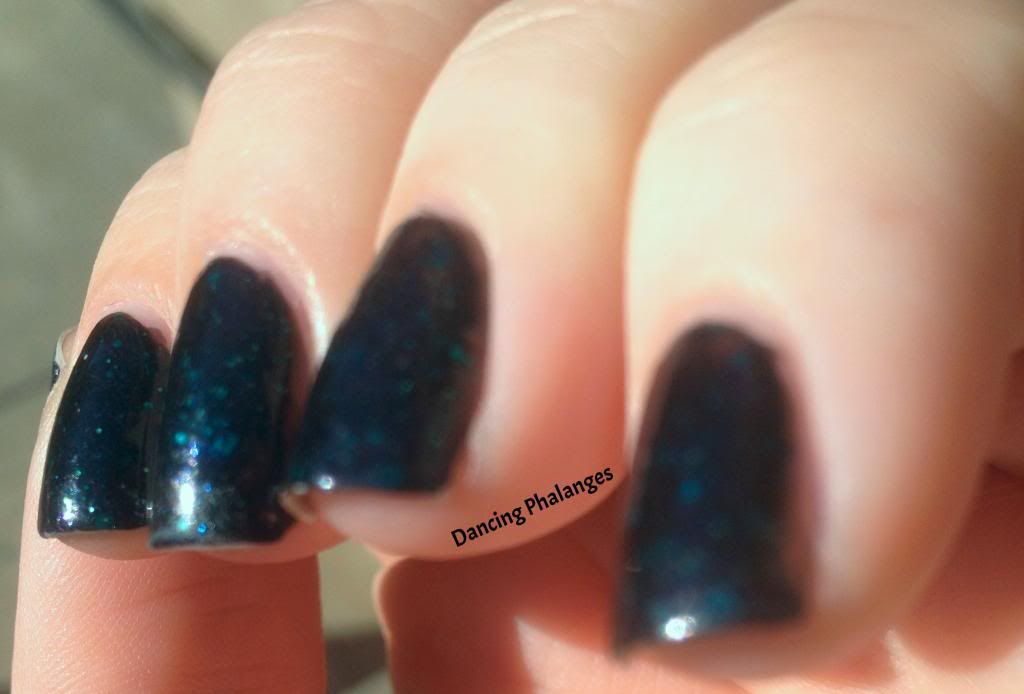 Full sun, so you can see how sparkly it is.
Elusive is from Revlon's Evening Opulence collection by Gucci Westman. Check your endcaps at Rite Aid, CVS, Walgreens, Target, and Wal-Mart. I don't believe this is part of Revlon's core line.
What do you think? Let me know in the comments :)
Hope to chat soon!!
-ali