I know it's been damn near two weeks since I updated and I'm so sorry. I don't have excuses. I just have a polish and a mani that I'm REALLY excited about.
If you're a Bones fan, you know where my blog title comes from. If not, here:
Bones is definitely my favorite show so I was THRILLED when I saw that
Girly Bits' Fall Sesaon Premiere Collection
included three polishes inspired by Bones. I was even
more
excited when one of those polishes was called Dancing Phalanges!! Pam describes Dancing Phalanges as a "raspberry pink glass fleck shimmer." And it's gorgeous. I'm sorry, but my pictures do not do it justice. Let's take a look!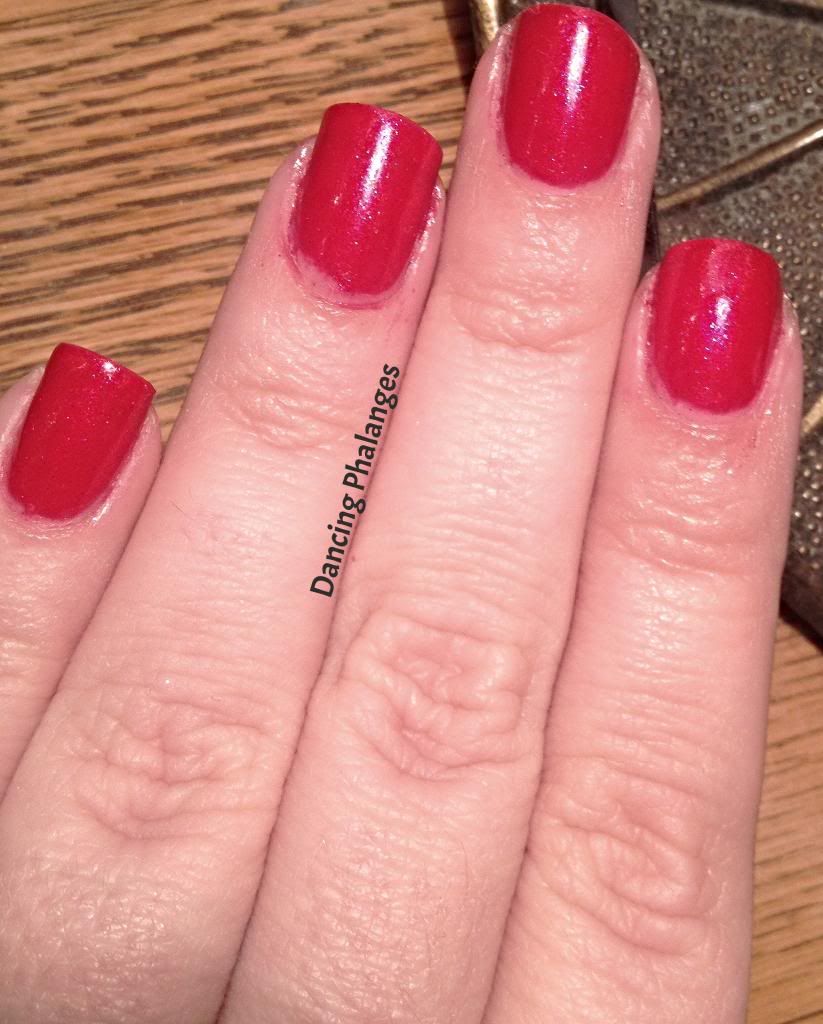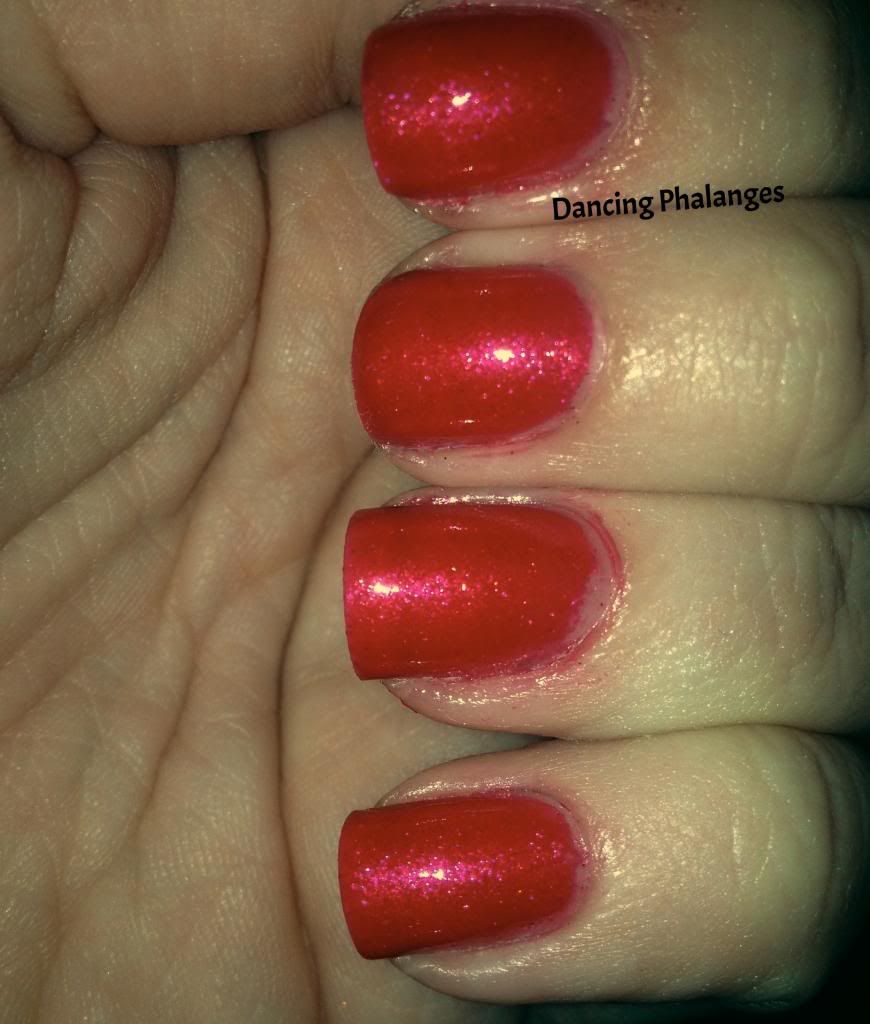 As soon as I got this in the mail, I put it on. And so did my sister. I could not stop staring at it. I don't even know how to put into words how pretty this is. Juicy, bright, pink. It's perfect. This is my first indie polish and I couldn't be happier with it. This is three coats as it does start out quite sheer. It builds up opacity very nicely and this wore well, also. I had this on for at least three days before I broke down and removed it.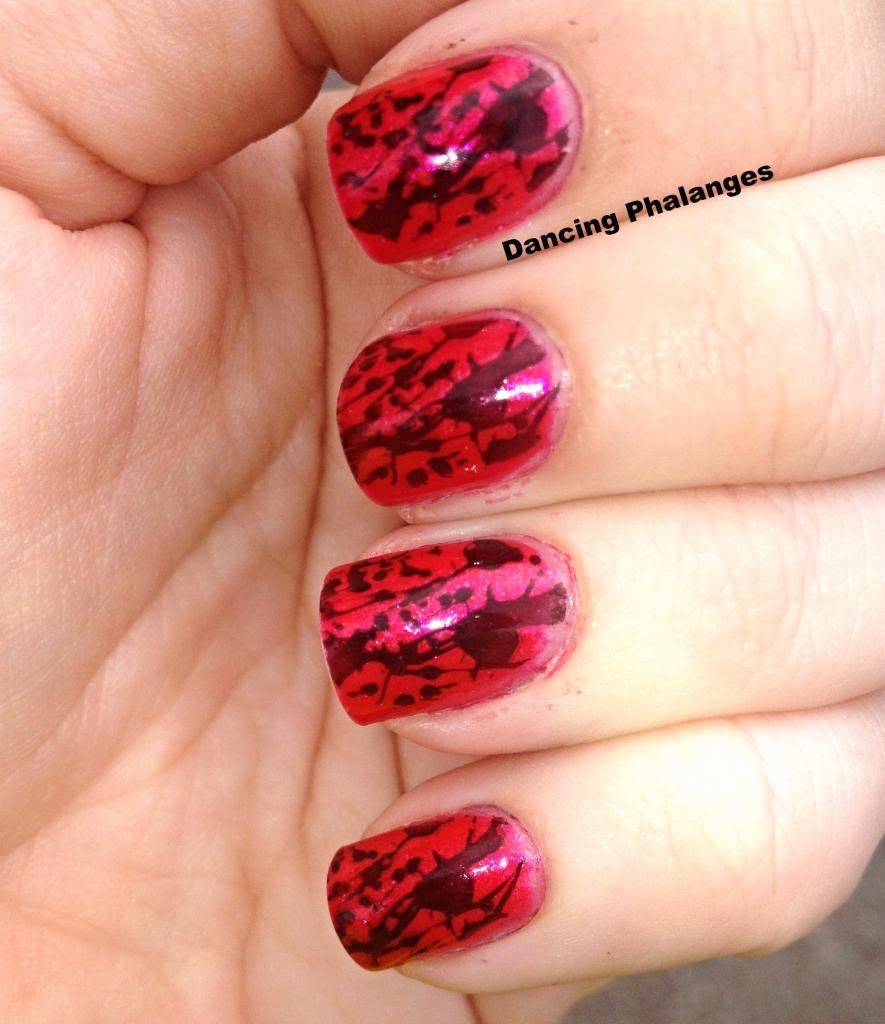 I stamped using BM-416 and Wet N Wild Black Creme.
This is gorgeous. Girly Bits' polishes are absolutely gorgeous! But don't take my word for it. You can purchase them from her
website
. Pam offers not only pretty polishes but frankening supplies and nail care. Full size (15 mL) retails for 11.50 and she's offering free shipping in the US and Canada, right now. You can't go wrong!!
What do you think? Do you have a favorite Girly Bits polish? I'd love to hear from you!
See you soon!
--ali