Good evening, lovelies!
Sorry for the unexpected hiatus so soon after starting. I feel terrible but I somehow ran out of time or energy to update.
I have a really quick one for you tonight...the first documented nail fail. Usually any polish I buy without looking at swatches of first turn out to look great and I love them. That wasn't the case this time. See exhibit A.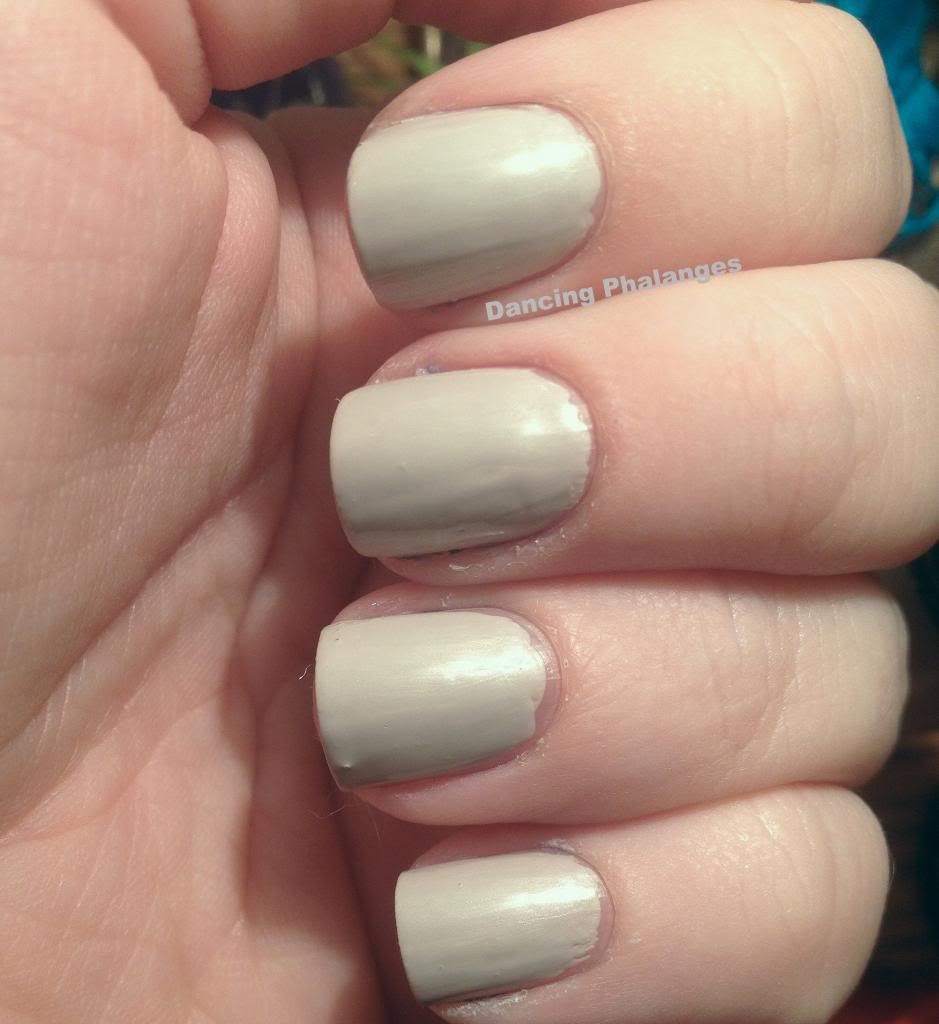 Covergirl Outlast-Silver Lining
Artificial lighting
OPI Nail Envy Matte base coat
2 coats polish
No top coat
I didn't top coat this because I knew it was coming right off. I did not like how chalky it looked on me. I was really disappointed because I bought this based off the shimmer I saw in the bottle and it was gorgeous. It just did not translate onto the nail.
Application was kind of a mess, too. The formula was kind of thick and went on patchy/streaky.
Due to the thickness of the polish, this may be good for stamping so I'll keep you ladies posted.
I don't have much experience with the Covergirl Outlast nail polish line because most of the colors are like ones I already have. I do have a few others that I will be sharing with you soon.
What has your experience been with the Outlast nail polishes?
Stay tuned, because I have a lot of ideas for the coming months!
--ali